Cucumis sativus
This variety was developed to offer the flavor and crispness of Japanese cucumbers with an easy-to-grow, single-stem architecture. Many Japanese cucumbers are multi-stemmed, requiring steadfast attention to manage the many side shoots. Natsu – meaning "summer" – brings the high quality of the deep green, thin-skinned Japanese cucumbers with the ease of summer.

Natsu Cucumber is also parthenocarpic, meaning that it will set fruit even without pollination and can be grown indoors.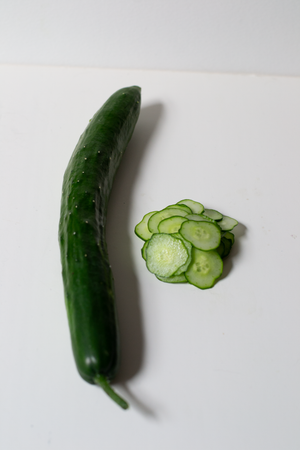 Cooking with Natsu
Eat as you would other cucumbers, in salads or cut for snacking (especially paired with miso or mayonnaise). Natsu is ideal for pickles and Sunomono, Japanese vinegar pickles. At Natsu-matsuri (summer festivals), it's traditional to snack on a whole pickled kyuri (cucumber) on a stick. Try slicing very thin and notice how they maintain their crisp eating quality.